IT Services
Bangalore, India
Applications have closed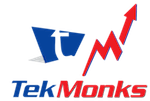 Tekmonks
The PHP Zend developer will be responsible for delivering the client's PHP Zend Framework based web application,
designing/developing custom application components and enhancements based on design and user requirement
documents along with mentoring other developers.
This PHP Zend developer must have the proven ability to develop a PHP Zend Framework based application from
scratch or migrate from an existing application. This PHP Zend Developer must have the ability to enforce industry
standards, guidelines and best practices.
This role demands hands-on experience and in-depth knowledge of all the tools and technologies available in the
PHP Zend Framework.
Expertise in the following would be a benefit:
• 3+ Years of Zend Framework Experience.
• 3+ Years of PHP development experience.
• Extensive experience with development best practices (design patterns) with the previously stated technologies to create highly scalable PHP Zend Web applications
• Experience with creating sophisticated Web Applications in PHP using the Zend Framework.
• Knowledge of Enterprise PHP Development.
• Ability to work with limited guidance, self-starter.
• Ability to work quickly and efficiently in designing and implementing technical solutions.
• Excellent analytical and technical skills.
• Excellent written and verbal communication skills.
Qualifications:
• Bachelor's Degree in Engineering, Computer Science or related discipline is preferred.
• Provable PHP and Zend Experience
How to Stay updated  with PHP Developer Job?
To stay updated, Visit PHP Developer Jobs