IT Services
(FRESHERS ONLY)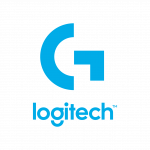 The Role:
Firmware Engineer is responsible for design and development of firmware for Logitech Computer peripherals and Gaming products and work with global teams.
Your Contribution:
Be Yourself. Be Open. Stay Hungry and Humble. Collaborate. Challenge. Decide and just Do. These are the behaviours you'll need for success at Logitech. In this role you will
Firmware development on Microcontroller platform (NRF52x) with respect to functionality, performance and quality.
Work with teams to develop sensor interfacing, USB, and BLE.
System level debugging, efforts to improve performance and reliability.
Collaborate and work with developers across the globe during firmware development
Key Qualifications:
For consideration, you must bring the following minimum skills and behaviours to our team:
Good Knowledge on programming in C/C++, debugging & troubleshooting
Good knowledge in Data Structures, OS concepts
Good knowledge on Digital electronics fundamentals
Good System programming skills
Excellent analytical skills and a good team player
Must possess good verbal and written communication skills
In addition, preferable skills and behaviours include
Exposure on Microcontroller programming, interfaces like I2C, SPI, UART, etc.,
Knowledge on scripting languages like Python etc.
Education
Bachelor's/Master's degree in ECE, EEE, Computer Science or a related field.
Logitech is the sweet spot for people who are passionate about products, making a mark, and having fun doing it. As a company, we are small and flexible enough for every person to take initiative and make things happen. But we are big enough in our portfolio and reach for those actions to have a global impact. That is a pretty sweet spot to be in and we're always striving to keep it that way.